BARCODE SCANNERS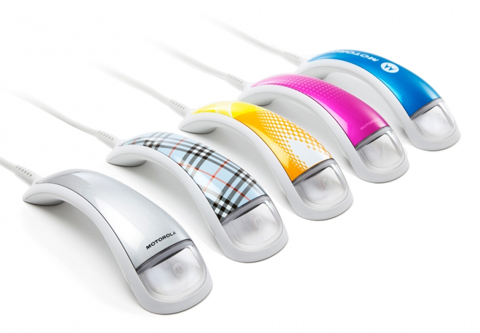 We can help you find the right scanner to meet the demands of your business. From a retail presentation scanner that sits on the counter to a rugged, industrial scanner that is used in the warehouse, SC-SCAN Kft. has a barcode reader for any environment. We have barcode scanners that read 1D, 2D, and QR codes, and barcode scanners laser, USB, RS232, Bluetooth, cordless, portable, wireless, handheld, tablet, in-counter, and more!
We supply scanners from industry giants, including Zebra / Symbol, Datalogic, Motorola and Intermec, Honeywell, Cognex, Code to name a few.
GENERAL PURPOSE SCANNERS 1D
GENERAL PURPOSE SCANNERS 1D / 2D
RUGGED SCANNERS 1D
RUGGED SCANNERS 1D / 2D
DPM SCANNERS
Call one of our experts for a free consultation on choosing the right barcode scanner. 

---

GENERAL PURPOSE SCANNERS 1

D

---

The QW2100 imager is small, lightweight and its ergonomic design is comfortable to use during daily operations. It offers snappy reading performance on most 1D bar codes and features a wide scanning angle with an extended scanning line which is perfect for capturing longer and wider bar codes typically found on utility bills and used by manufacturers of electronic parts. Additionally, the scanning line is thinner and brighter, allowing users to scan at wide angles without having to increase the scanning distance. 

---

 The affordable Symbol LS2208 handheld barcode scanner provides fast, reliable scanning in an ergonomic, lightweight form. The wide working range —from near-contact to 17 inches — makes this device ideal for retail, hospital, education or government settings. Multiple on-board interfaces ensure integration with a variety of host systems.

---

The Symbol LS4208 handheld laser scanner delivers exceptional performance in an accessible, intuitive package. Its single-circuit board design ensures sturdiness and an ergonomic shape maximises user comfort. Continuous one-pass scanning, an innovative multi-line rastering scan pattern, a wide working range and superior motion tolerance make data capture easy, even for novices. This scanner comes in two models: the LS4208-SR, which handles all 1-D barcodes, and the LS4208-PR, which can also capture PDF417, microPDF and composite symbologies. 

---

Built for all day and everyday use, the LI4278 offers cordless freedom with Bluetooth compatibility. It also offers better encryption for improved security and better overall wireless performance. The LI4278 is backward compatible with its key accessory — the cradle — which works with its cousins, the LS4278 and DS6878. Superior battery power management delivers the largest number of scans per battery charge to support scan intensive applications. You can use it in dusty and wet environments and it can survive a 6 foot/1.8 m drop. 

---

GENERAL PURPOSE SCANNERS 1D / 2D 

---

The QuickScan™ QD2400 2D imager was specifically created to address the needs of retailers and meet the market demand with outstanding omnidirectional reading performance on virtually all codes at an affordable price. Elegant design details are incorporated into a smaller, balanced lightweight enclosure without sacrificing Datalogic's well-known durability. Ideally suited for applications at the point-of-sale (POS), the QuickScan QD2400 imager features a new illumination and aiming system developed with the unique intent to reduce visual stress of the operator during the daily scanning activities. It consists of a soft, dark red illumination combined with two blue LED triangles pointing at the targeted bar code.  The result is a precise aiming system which contributes to low eye fatigue, yet still allows top operator efficiency. 

---

Honeywell's Xenon 1900, the sixth-generation of area-imaging technology, has redefined the standard for hand-held scanners. Featuring a custom image sensor that is optimized for barcode scanning, the Xenon 1900 hand-held area image scanner offers industry-leading performance and reliability for a wide variety of applications that require the versatility of area-imaging technology. This area imager has image processing software with advanced editing features as well as the ability to load and link multiple applications on the scanner. It is a durable hand-held scanner that can resist harsh environments and chemicals. Increase productivity and efficiency with the Xenon 1900 area image scanner. 

---

The MP6000 is multi-plane bioptic imager can capture virtually any printed or mobile 1D or 2D barcode in practically any condition, with blazing speed. The all-new modular design allows you to add a customer-side scanner for barcodes displayed on mobile phones, traditional loyalty cards or even impulse buys, as well as a handheld scanner and EAS, while providing expandability for future requirements – such as an RFID reader. The result? Higher throughput. Fewer abandoned sales. And a great lasting impression that will foster increased loyalty and return visits. 

---

If you're looking for extraordinary flexibility and performance in your handheld scanner, the next-generation scanning technology in the DS4308 delivers. Its truly extraordinary range does the job of two scanners, allowing you to scan nearer and farther than any other scanner in this class. Your workers can scan virtually any barcode. The DS4308 does it all — 1D or 2D, electronic or printed on paper labels or plastic cards, even if the barcode is dirty, scratched or poorly printed. With PRZM Intelligent Imaging inside, your workers can capture barcodes as fast as they can pull the scan trigger. And that means no more Point-of-Sale exceptions that can turn into longer lines, longer wait times and lost sales. The DS4308 — a new class of scanner for a new world of barcodes 

---

Achieve a new level of productivity and throughput at the checkout stand with the Symbol DS9808. Designed to deliver a new level of versatility, functionality and performance, the DS9808 features a one-of-a-kind hybrid form factor that provides superior comfort and ease of use in both handheld and hands-free scanning modes. Inside, it offers the latest scanning technology, delivering record swipe speeds for 1D and 2D barcodes, as well as the ability to capture images and signatures, and read barcodes on mobile phone displays. Available in standard and long range models, the hands-free decode range on both can be adjusted to meet your needs, for example, to match EAS deactivation range or prevent inadvertent scanning of items nearby. 

---

The Symbol DS6700 1D/2D Imager Scanner combines the functionality of a barcode scanner, digital camera and document scanner in a single, cost-effective device. From point-and-shoot simplicity to accurate barcode scanning to capturing full-size documents, this device is the right tool for the job. Text enhancement technology makes the scanner able to handle even the finest-grain text. Omni-directional scanning and a wide working range means that even novice users can begin scanning with minimal training. 

---

The DS6878-DL cordless 2D imager offers the complete data capture functionality required to streamline and error-proof everyday processes. Comfortable and easy-to-use, this single device can capture all common barcodes (1D, 2D and PDF417) on labels as well as on mobile phone displays. The optional hands-free presentation cradle enables additional advanced capabilities: signature, document and photo capture; optical character recognition (OCR) to capture text in documents; and MICR to capture numeric information on the bottom of checks. 

---

If your workers are using tablets, laptops and smartphones, they all share a common challenge — the consumer-grade camera used to capture barcodes makes scanning slow, uncomfortable and impossible unless the barcode is perfect. This affordable pocket-sized wireless device offers our most advanced barcode scanning technology, allowing your workers to capture virtually any 1D or 2D barcode in any condition in the time it takes to press the trigger, even if it is damaged, dirty or scratched. It delivers true point-and-shoot simplicity and the natural feel delivers comfortable no-fatigue scanning. 

---

Your store represents your brand. You take pride in its design. The ambiance it creates is a big part of your customer's experience, and you've worked hard to make sure they feel it the moment they walk through your doors. With the DS4800 Series, you can extend that customer experience right to your POS. This innovative barcode scanner offers style without compromise, marrying impressive design and leading-edge technologies with the enterprise reliability and functionality that you expect from Zebra. The DS4800 series — elite performance, elegantly crafted. 

---

Whether you need a barcode scanner that can be used on paper labels or mobile barcodes on the screen of a mobile phone, with the Zebra DS9208, you'll be ready. You get the versatility to scan any 1D or 2D barcode — from the printed labels in retail that identify product and pricing at the register to mobile coupons, mobile gift and loyalty cards, boarding passes and even theater tickets. And the DS9208 barcode scanner provides all the features you need to keep your workers productive: industry-leading scanning speed; true point-and-shoot scanning simplicity — no need to align barcode and scanner; and hands-free and handheld flexibility. 

---

RUGGED SCANNERS 1D 

---

The Symbol LS3008 rugged handheld scanner offers a lightweight ergonomic design for superior productivity in light industrial, healthcare and retail environments. Liquid polymer scan technology eliminates friction and wear, and superior motion tolerance reduces fatigue and increases productivity. Eliminates need for exact aim and positioning, capturing even tiny, stacked or poorly printed barcodes. 

---

Capture all 1D barcodes even when they're dirty or damaged. The rugged handheld corded LS3408-FZ barcode scanner features fuzzy logic technology for fast and accurate data capture. Two confirmation modes let operators know when a scan is successful. IP65-rated sealing protects the scanner against elements and dust, while its rugged design withstands multiple drops onto concrete. On-board interfaces enable use with different hosts. 

---

The PowerScan 7100 Series linear imagers are specialized to read 1D bar codes at an arm's length extremely well. With the same durability and ergonomics found in all PowerScan products, this series represents a solid choice for a scanner that works hard, fast, and accurate. 

---

The PowerScan 8300 Series laser scanners include a choice of Standard Range and Auto Range optics for near and far range reading. Cordless products are available with Datalogic's STAR Cordless System, featuring two-way communication with the host, or Bluetooth® wireless technology. Both cordless solutions are offered with an optional display and a 16-Key or 3-button keypad.
The BC9180 base/charger also includes in one model two different Ethernet connections: Standard Ethernet and Industrial Ethernet protocols such as Ethernet IP and Modbus. 

---

RUGGED SCANNERS 1D / 2D 

---

When it comes to capturing bar codes in rugged environments like the warehouse or manufacturing plant floor, every second counts—speed and accuracy is directly related to workforce productivity, throughput, and the quality of products and customer service. Our 3600 Ultra-Rugged Scanner Series is the industry's first ultra-rugged line of corded and cordless industrial handheld scanners that set new benchmarks for rugged design, scanning performance and manageability. The result is unstoppable performance—faster-and-farther-than-ever data capture, with unprecedented scanner uptime and a low total cost of ownership.

The 3600 Ultra-Rugged Series includes:

---

Somewhere, a flight is sold out at a busy airport, and to stay on schedule the passengers must board quickly. The checkout line is growing at a popular boutique and the customers are not happy. An engineer struggles to add direct part marking into his space-constrained product design. The Zebra DS457 Fixed Mount Scanner Series can help, delivering fast, high-volume hands-free scanning of virtually any barcode— including 1D, 2D and direct part marks (DPM). No matter what type of barcode is presented, or whether it is printed on paper, etched into a product or displayed on a mobile phone screen, the DS457 Series provides fast, accurate scanning in a tiny footprint that fits in the most space-constrained areas. 

---

The DS3508 Series of rugged, omni-directional digital scanners bring comprehensive, high-performance data capture to harsh industrial environments. Engineered with breakthrough digital imaging technology, this scanner family delivers extremely fast and accurate data capture of 1D/2D barcodes, images and direct part marks (DPM), and supports Item Unique Identification (IUID).The DS3508 Series is available in a various models to meet diverse needs:

---

The Symbol DS3578 Series of rugged, cordless, omni-directional 1D/2D imager scanners bring comprehensive, high-performance data capture to harsh industrial environments. Engineered with breakthrough digital imaging technology, this scanner family delivers extremely fast and accurate data capture of 1D/2D barcodes, direct part marks (DPM) and images, and supports Item Unique Identification (IUID).

Integrated Bluetooth provides cordless freedom, improving productivity. Three models are available:

---

The PowerScan 9500 Series of imagers represent the new 2D handheld imagers with rugged mechanics for industrial applications. An intuitive and effortless scanning experience is the goal of the PowerScan 9500 family. These imagers combine omnidirectional reading capabilities with state-of-the-art optical characteristics which provide outstanding snappiness and depth of field, which are typically the strong points of laser scanners. The HP/HPE models are equipped with a liquid lens which allows the imager to function in High Density, Wide Angle or Long Depth-of-field modes, all within the same unit. The PowerScan PBT9500 area imager is a mobile scanner based on Bluetooth® wireless technology. It includes all of the scanning features associated with the PowerScan 9500 family, yet provides the freedom of mobility to move around a warehouse without the entanglement of cables. The BC9180 base/charger also includes in one model two different Ethernet connections: Standard Ethernet and Industrial Ethernet protocols such as Ethernet IP and Modbus. 

---

Ideal for applications and environments where space-saving is critical, the CR1000 XHD takes up limited workspace without compromising barcode reading performance. This lightweight, compact reader features a built-in macro lens and enhanced optical firmware platform to create an extreme high density field, ensuring that the CR1000 XHD will excel in reading 1D, 2D and laser-etched marks as small as 2mil. Users can operate the CR1000 XHD in handheld or in-stand presentation mode, and for increased efficiency users can select continuous scan or motion detection barcode reading. For fixed mount and OEM applications, the CR1000 XHD features threaded brass inserts for easy installation. 

---

Ideal for enabling manufacturing efficiencies and improving productivity, the CR1400 XHD features a built-in macro lens and enhanced optical firmware platform to increase first-pass read rates of 1D, 2D barcodes and laser-etched marks as small as 2mil.  The programming versatility of the CR1400 XHD allows it decode and parse barcoded data for seamless integration into software applications throughout the entire manufacturing process and in the most challenging of environments.  This easy-to-use, lightweight and durable barcode reader is built to survive a variety of conditions. From multiple drops to concrete to harsh cleaning agents, it's a tool you can rely on. 

---

Capable of reading barcodes as small as 2 mil., the CR2600 XHD barcode reader is a wireless, Bluetooth reader that features a built-in macro lens and an extreme high density field to increase first-pass read rates of damaged, low-contrast marks in challenging applications and environments. The programming versatility of the CR2600 XHD allows it to decode and parse data for seamless integration instantly, via Bluetooth communication, into software applications throughout the manufacturing process. The CR2600 XHD is available in both palm and handled configurations, and features a durable quick-release, rechargeable, battery cartridge. For a truly mobile barcode reading solution, battery cartridges accurately measure charge level and display battery life using a 4 LED fuel gauge indicator. 

---

  DPM SCANNERS 

---

The CR6000 is an industrial grade direct part mark (DPM) imager designed to read barcodes of every sort. The CR6000 effortlessly reads laser-etched, embossed, dot peen, low-contrast and postal barcodes, and easily decodes dense and extremely small barcodes. Designed with multiple illumination fields, the CR6000 intuitively selects the field that is most efficient at reading each barcode type. This results in quick and accurate data collection from hard-to-read surfaces, damaged barcodes, and those that are smudged, dirty or even caked with debris. This makes the CR6000 ideal for component tracking on assembly lines and other manufacturing applications. 

---

The CR3600 is a sleek, Bluetooth barcode reader that aggressively decodes 1D, 2D and postal barcodes while featuring a color screen and keypad that allows users to manually enter data in real time. Designed specifically for mobile-related businesses, such as police departments, department of motor vehicles, retail companies and warehouse distributors, the CR3600 thoroughly handles all inventory management and data collection needs. A variety of applications can be created and loaded onto the reader and can be accessed with a simple touch of a button. For ease of customization and integration, a JavaScript license is included with each device, as well as multiple JavaScript applications pre-installed with application source files available for advanced customization. 

---